MIT app inventor download!!!
Do you have a great idea for a mobile application, do you want to start your own business such as a clothing brand, food restaurant, shop, and many more things. Everythings need a website and an app for brand awareness and for sales.
But you are not from a coding background. You don't know how to code and develop a beautiful app? Even you don't have money to pay 40-50k to the developer to develop their application.
Business drop😔. Let's find out a different thing!!
Not this time. Luckily we have MIT app inventor😀.
MIT app inventor is a tool that allows people from any background, even with no programming experience, to create their own apps. It includes a wide range of features and an easy-to-use interface.
Isn't it great? For a non-programmer, it's an amazing way to create your own application.
Today, we are going to give you all the information that you need about how to download the MIT app Inventor for free on your Windows machine.
Let's see how this can be achieved.
Here are a couple of related posts you may find helpful, too:
What is MIT App Inventor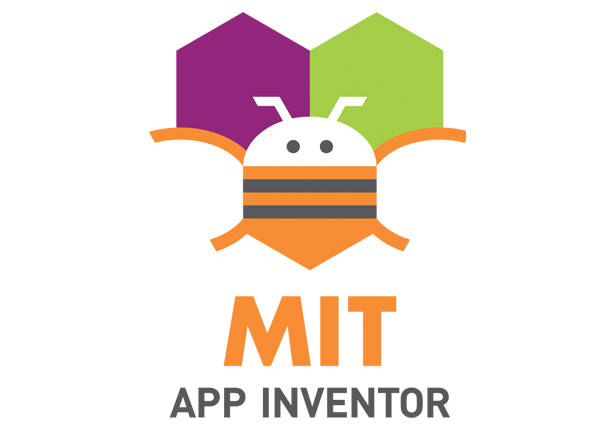 MIT app inventor is a free and open-source application with which you can design, create and publish your own Android mobile apps. It's now available for Windows as well as Mac OS X! You can use the program to make apps for smartphones and tablets, as well as for Google TV devices.
The best part of using MIT app inventor is you can use this software without any internet services. It means you can develop without the internet. That's Insane!
Now let's see how you can download it free of charge on windows.
Read more: How To Create An App Without Coding| Build an App In 5 Minutes.
Steps to Get MIT App Inventor on Windows
Before installing the MIT app inventor it's very important to know that you perform the installation from an account that has administrator privileges.
This will install the software for all users of the machine. If you do not have administrator privileges, the installation should still work, but App Inventor will be usable only from the account you used when you installed it.
Following are the easy steps to download MIT app inventor:
Step 1: To download the MIT app inventor it's not that easy. You have to take the help of a third-party site. Simply go to the SourceForge site. It's a 100% trustworthy site from where you can download.
Step 2: Don't click on the DOWNLOADABLE button. Click on the files where you will get the updated MIT app inventor. Simply choose whatever you feel good. It's highly recommendable to choose the updated version.
Step 3: After clicking on the updated version now you will see two folders i.e. Portable and Installer. You have to click on the Portable folder.
Step 4: Now you will see 3 zip folders based on your operating system i.e. 32 or 64 or 42. You have to choose depending upon your laptop operating system. Please check your operating system or a bit before downloading.
Step 5: It's downloading. You have to wait for a few minutes as it is 523MB( almost half GB) depending upon your internet speed.
Step 6: After downloading, here you can see the folder i.e. AI2U-portable-v4.6-64bit.zip. This is a zip folder you have to extract this wherever you want.
Step 7: I have made a new folder where I have extracted this zip folder. You can see this in the image.
Step 8: Click on the AI2U.exe folder. just see on the image. You have to click on the first one i.e. All AI2U Server.
Step 9: After clicking on this folder 3 terminals will be open. You can see this in the image.
Step 10: After opening 3 terminals you have to click on start invent and that's it. Your MIT app inventor is installed and now you can develop amazing applications without using the internet.
Step 11: Develop your first app 🙂
So that's how you have to install it on your windows. Do not skip any step as every step is crucial.
If you want to develop an application with the help of MIT app inventor here are some YouTube videos.
Create Chat App in MIT App Inventor
Create an Voice Assistant in MIT App Inventor
What are The Benefits of Getting the MIT App Inventor
Technology has a way of making things easier on us, from saving time to saving money. When you look at how technology can make our lives easier, the app inventor from MIT is one of the most important inventions. And while some people may think that this is a "toy", there are many reasons why this invention is very powerful.
MIT app inventor is a software that helps those who are creative to come up with their own mobile apps. The app has been designed for those who have creative ideas, but not technical know-how.
In this way, it can help those with limited knowledge of programming and coding to create a product without any prior skills in app development.
That being said, here are some of the benefits of getting an MIT app inventor.
It gives you a platform to showcase your ideas and talents.
It includes pre-made blocks that are ready to use and can be dragged-and-dropped together.
It provides a set of tools for creating prototypes.
You don't need any prior skills or experience in coding or programming.
It's free for anyone with an internet connection because it's open source.
Best of all, once your app is done, the program makes publishing the app on Android Marketplaces easy.
Conclusion
MIT App Inventor is one of the best tools available in the market for aspiring developers. It helps them create custom apps and games as well as build their business. You can also use it as a tool to teach kids about programming and coding.
I hope this blog helps you and how to download MIT App Inventor.
If you find it helpful then please share it with your friend and colleagues and show some support. Let me know if you have any doubts please comment regarding MIT App Inventor.
To contact me here's my Instagram link: untied_blog
Read more