Want to earn money but don't have any skills and doesn't have any experience-don't worry there are some of the easiest Fiverr gigs that you can do while sitting at your home and earn $300 per hour. Yes, you heard right you can earn more than this you just have to do smart works. Within 2-3 weeks you will get your first client.
[Update: Check out my article for every college student: 11 Exclusive Online Jobs For Students To Earn Up To $100]
Being a college student everyone wants to have an extra source of income so that they can enjoy their college life gracefully. Freelancing is one of the most reliable platforms where you can display your skills to generate revenue. But I don't have any skills other than what I have to do. No need to worry you have come to the right place.
In this post, I will tell you 9 Amazing Fiverr Gigs that require NO SKILLS and no experience and you don't have to invest a single money. You can make up to $100 per hour even more than this. Anyone can do these popular Fiverr gigs, and these Fiverr gigs not so much popular so this will be an advantage. You will get clients very easily.
Let's get started
What is Fiverr?
In case you don't know about Fiverr then, Fiverr is an online marketplace showcase platform where you can show your skills to get a job. It's a place that connects sellers and interested buyers. There are more than 2.3 million sellers and 5 million people ready to work. Fiverr's mission is to change how the world works together. Fiverr connects businesses with freelancers offering digital services in 300+ categories.
It's a very ideal place to make money while sitting at your home. By the way, on Fiverr, you can become both a seller and buyer.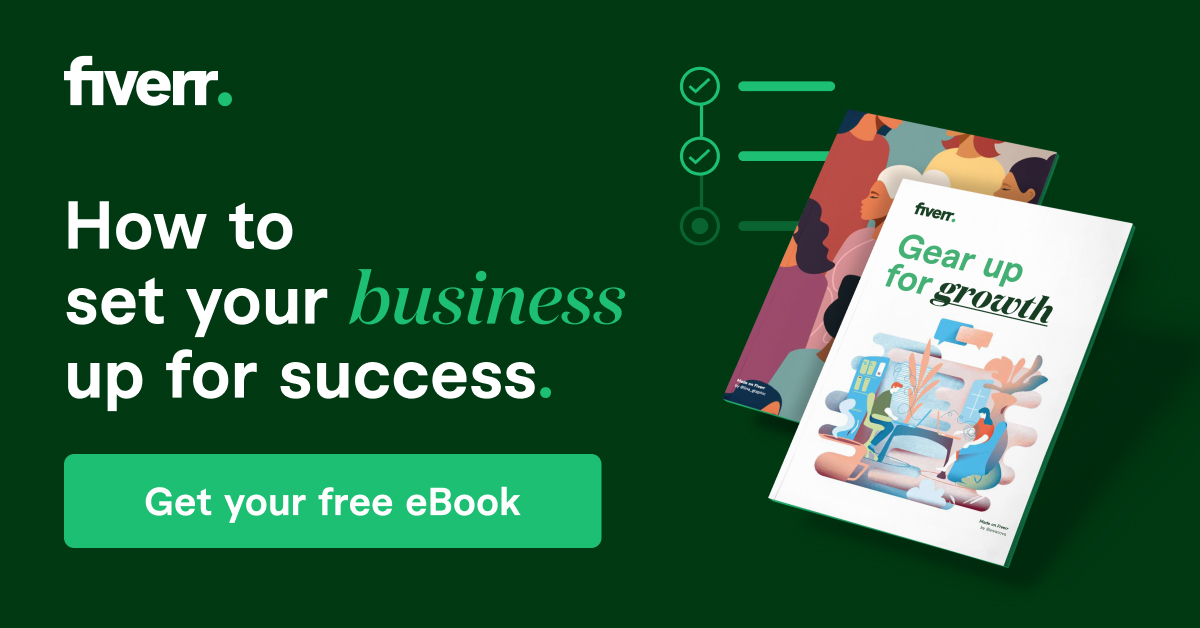 How to make an account on Fiverr?
From Fiverr's homepage, click Join.
Enter your email address and click Continue. …
Choose your username! …
Choose your password and click Join.
You are now registered on Fiverr! …
Within the activation email you receive from Fiverr, click Activate Your Account.

Here are a couple of related posts you may find helpful, too:
Now let's see 11 Fiverr Gigs that require NO SKILLS
1. Remove Background
This is one of the easiest Fiverr gigs which anyone can do by just sitting in your room. You just have to remove the background of any images and trust me this can be done only in 1 minute. It doesn't require any Photoshop skills or any editing. I will tell you the easiest way to remove the background of any images with just one click.
Simply we will use Canva.com by the way if you don't know what is canva? Canva is a graphic design platform, used to create social media graphics, presentations, posters, documents, and other visual content. The app includes templates for users to use. The platform is free to use and offers paid subscriptions like Canva Pro and Canva for Enterprise for additional functionality.
So just go on Canva and click on create a design button and open anyone. Now just to show you an example I will choose an Instagram post.
After that let's see how things work. I will remove the background of my website logo.
Now you have to click on the effects which you can see on your left side. After that, you will see a background remover option click on it, and just wait for a second.
Here you can see I have removed the black background of my website logo. Lastly, you can download this image and send it to your clients. See how simple it is there is no need for any skills or any experience.
2. Into And Outro
Nowadays everyone is using YouTube and most of them have their own YouTube channel. Whenever you watch any video you have noticed that there is an intro and outro video at the end. Most of the YouTubers hire a freelancer to do that work. You can also do the same thing.
But now a question arises I don't know anything about how to make a video so how can I make it? Don't worry I have a tool for you.
We will use invideo.io. InVideo's Online Video Editor Helps You Make Professional Videos From Premium Templates, Images, And Music. This platform helps you to "transform your content into great videos." The platform is used by media companies, small businesses, brands, and entrepreneurs who want to foster engagement through their video content. InVideo is an alternative to similar services like Lumen5, Animoto, Wave, and Promo.
Basically, InVideo helps you to create a professional video in just a minute. The best thing is it's totally FREE so you don't have to purchase anything. It will provide you free templates which you do a few changes and boom. So let's take an example of Intro videos you can see that 214 free templates are amazing. Do some changes and give them to your client.
Furthermore, the best way to get your first client directly approaches the YouTubers. Send emails to them and If anyone wants your services they will reply to you back.
3. Video Ads
Basically, whenever you watch any YouTube videos you can see that there are ads coming before every video which you can skip after 5 seconds. People who want to promote their product need to create a video to publish on YouTube to promote their services. So you can make a video for them with the help of InVideo. We have already talked about InVideo that's why I have added these gigs so that you can use one platform for various purposes. Simply use their free templates do some changes and boom it's ready.
4. SEO Report
This is one of the easiest Fiverr gigs which anyone can start. If you don't know about SEO then SEO stands for Search Engine Optimization. In simple terms, it means the process of improving your site to increase its visibility when people search for products or services related to your business in Google, Bing, and other search engines. The better visibility your pages have in search results, the more likely you are to garner attention and attract prospective and existing customers to your business.
What you have to do is you have to provide them in-depth SEO report of their website to show what are the mistakes they have done in their website and helps them to improve so that they can rank on Google search engine.
But now a question arises I don't have any knowledge of SEO how can I provide any report to the client. No need to worry simply use a tool seo-analyzer.h-educate.com. It's a free tool that provides you with in-depth seo reports of any website. Simply paste the website link and click on the review option and then download it. It will download it as a pdf file where you will get the full report lastly send that report to your client. See how simple it is.
5. Design HTML Ads
Designing HTML ads is also one of the easiest Fiverr gigs which anyone can start. Whenever you visit any website let's take an example of my website. You can see so many ads are running on the site. Most people promote their courses and for that, they hire a freelancer to design ads so that they can publish them on their website.
But you don't have any graphic designing skills how you will create any ads? Don't worry I have a solution for it. Simple use Canva.com. It will provide you with free templates show a little bit of your skills and send HTML link or image in png, jpg form so that they can add to their site.
6. Transcriptionist/Subtitling
This is one of the most straightforward Fiverr gigs for any college student. Transcriptionist proposes that you just have to listen to audio carefully and type what you hear. The faster you type the more you earn. If your English is good then this is one of the best jobs for you. According to PayScale the transcriptionists' salary is $15.22 per hour.
Following are the sites which offer transcriptionist jobs. You can also check out them.
7. Instagram Post Packages
This is one of the best Fiverr gigs. Nowadays everyone is using Instagram for entertainment purposes and most companies or startups or any small business or just like me use Instagram to get engagement and to build their audience. For that, they have to post 1 or 2 posts daily. So they want someone who can create a package of pots so they can schedule for upcoming days or months.
Simple just go and use Canva.com where you will get free templates just do a few changes and that's it. I mainly use Canva.com for my Instagram posts, making any reels, insta stories, Facebook posts, and many more.
By the way, you can also connect with me through Instagram. If you have any doubt regarding blogging or programming languages we can talk there.
here is my Instagram account: untiedblogs
8. Comments On Blogs
If you go to Fiverr then you can see so many people are providing services like I will make Backlinks using blogs and forum comments, I will do 1100 do-follow blog comment backlinks and many more. So you can provide this amazing service by making Fiverr gigs and start commenting on their blogs. This will help the owner of the site to get more backlinks and also increases ranking purposes.
9. Virtual Assistant
This is a little bit of advanced Fiverr gigs if you feel suitable for you then you must try this.
If you having excellent communication skills and phenomenal organization skills( keeping things organized) then this online job is for you. You can help with programs and meeting appointments, especially for top management personnel.
Virtual Assistant has responsibilities such as coordinate communication through emails and phone calls. Provide customer service as the leading point of contact. Organize meetings٫ travel and accommodations. Manage contact lists and organize managers' calendars. According to PayScale, Virtual assistants average $15.72 per hour.
Final Thoughts
So that's it for the blog I hope these 9 Fiver gigs helps you to make money without having any skills no experience. Start working on Fiverr or any freelancing platform and start making money. If this blog really helps you then share it with your friends.
Read more
Equipment used: